Resolution 2039 (2012) adopted by the Security Council at its 6727th meeting on 29 February 2012 assigns to UNOCA the responsibility to contribute to the search for solutions to end piracy and armed robbery committed in the Gulf of Guinea. This phenomenon poses serious threats to the international navigation, security and economic development of the States in the region. It also affects countries around the Gulf of Guinea, including inland and landlocked countries.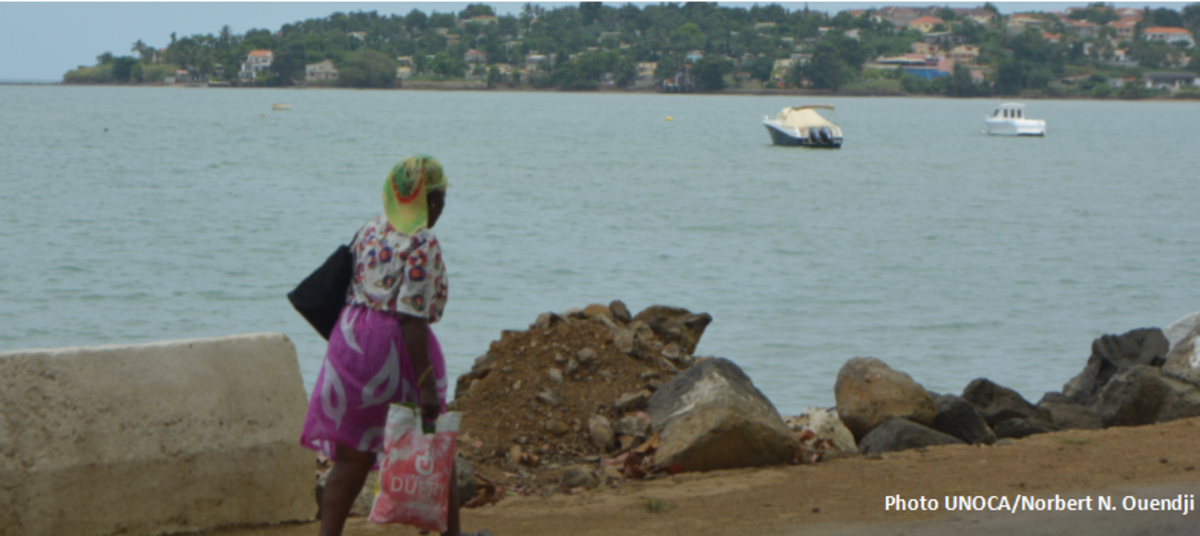 From 7 to 27 November 2011, UNOCA participated in an assessment mission in the region (Benin, Nigeria, Gabon and Angola) to evaluate the situation. The mission was decided by the UN Secretary-General, following a request from the Head of State of Benin, who explained, among others, that the port of Cotonou (Benin) lost about 70% of its revenue because of this transnational threat. The number of ships also dropped considerably from 150 to less than 50 per month. One year after this mission, the International Maritime Bureau (IMB) published a report revealing that 966 sailors had been attacked in the Gulf of Guinea in 2012, while the cost of goods stolen was estimated between 34 and 101 million dollars.
In view of these challenges, Resolution 2039 invites UNOCA to work with the United Nations Office for West Africa and the Sahel (UNOWAS) to support efforts of the Economic Community of Central African States (ECCAS), the Economic Community of West African States (ECOWAS) and the Gulf of Guinea Commission (CGG). The two Offices played an important role in preparing and organizing the Joint Summit of the States concerned in Yaoundé (Cameroon) in June 2013. A regional strategy to combat piracy in the Gulf of Guinea was adopted during the Summit.
The inauguration of the Interregional Coordination Center for Maritime Security in the Gulf of Guinea (CIC) on 11 September 2014 in Yaoundé (in the presence of the Head of UNOCA) was a significant step in implementing the aforementioned regional strategy. The strategy integrates, inter alia: the memorandum of understanding among ECCAS, ECOWAS and CGG on maritime safety and security in Central and West Africa; and the Declaration of Heads of State and Government as well as the Code of conduct relating to the prevention and punishment of piracy, armed robbery against ships and illicit maritime activities in West and Central Africa.
UNOCA continues to strongly support this process to ensure its success.